At Lone Star Lights, we take Christmas lights to the next level. With over a million lights and 17 acres of immersive thematic zones, our displays are sure to leave you in awe. From classic Christmas scenes to unique Texas-inspired designs, our lights are the perfect backdrop for your holiday memories.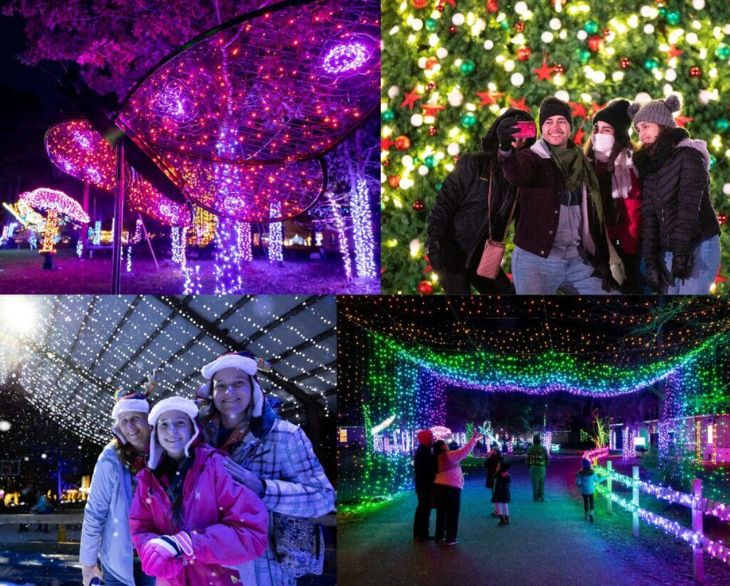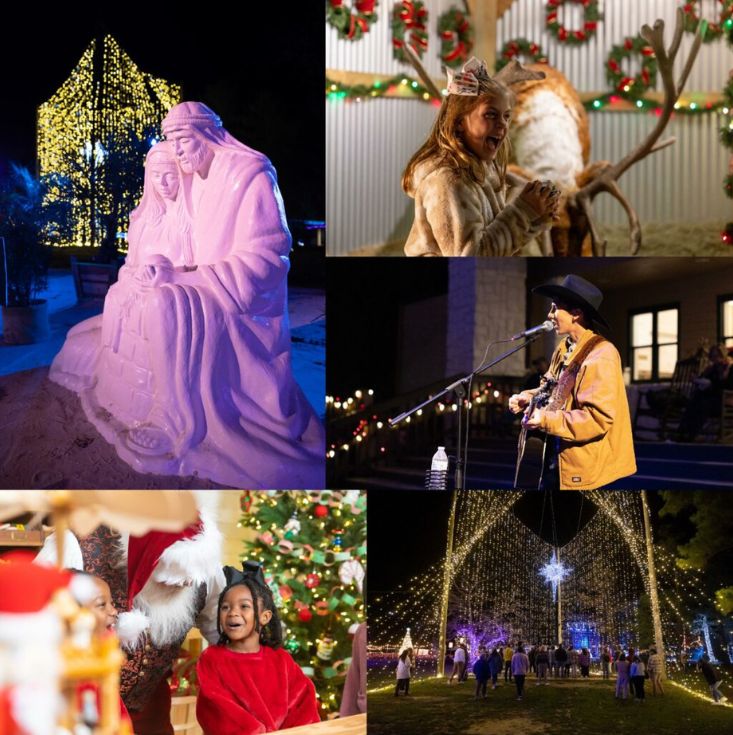 Immersive Experiences All Around
Discover the magic of Christmas throughout the park in our immersive experiences that surround you with the sights, sounds, smells and textures of the season. Have a chat with Rolly the Reindeer, visit Santa in his workshop, immerse yourself in the Nativity walk, take a moment to reflect in the Prayer Arbors and more.
Exciting Adventures for All Ages
Christmas is a time for family, friends and FUN! That's why we offer a wide range of adventures for all ages. From playing in the snow to zip lining over the lights, there's something for everyone at Lone Star Lights. Our Arctic Adventures are perfect for teens and young adults, while our petting farm and trail rides are great for the little ones.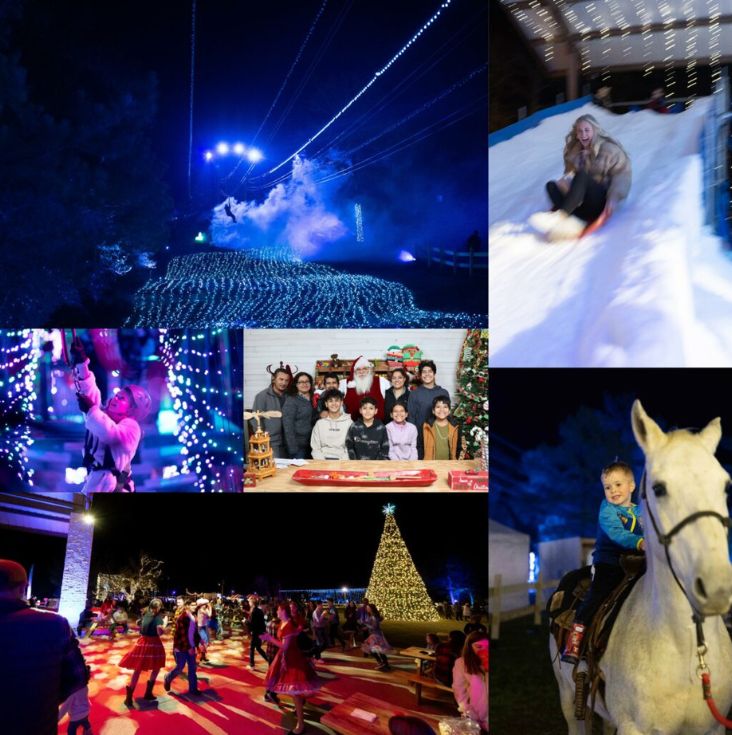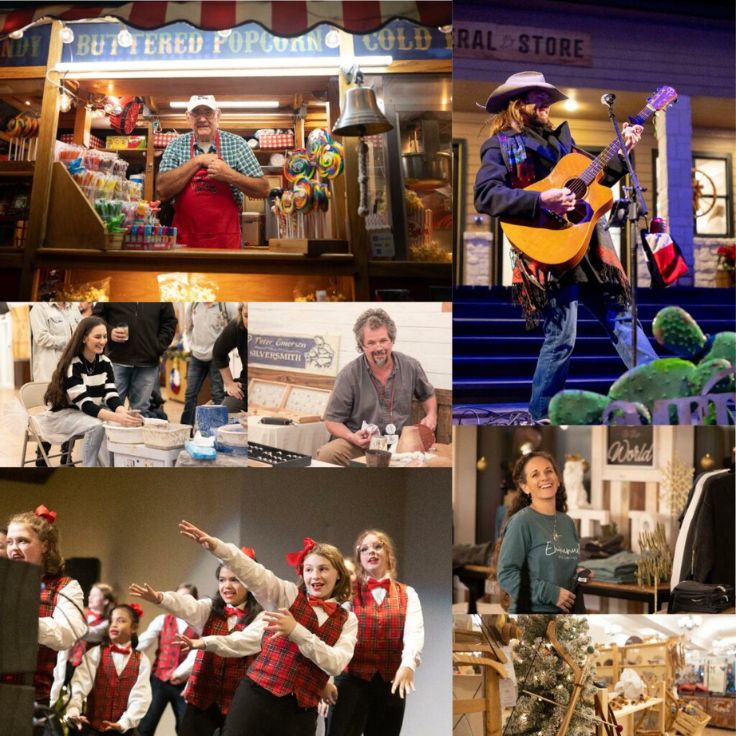 Local Food, Retail & Entertainment
We're all about supporting our local community. That's why we partner with local food and retail vendors to provide a unique shopping and dining experience for our guests. From hot chocolate and funnel cakes to handmade crafts and gifts, our vendors have everything you need to make your Christmas season special.
Don't miss the live entertainment each night happening throughout the park. Musical guests, monologue performances, dance teams and more provide family-friendly entertainment all night long.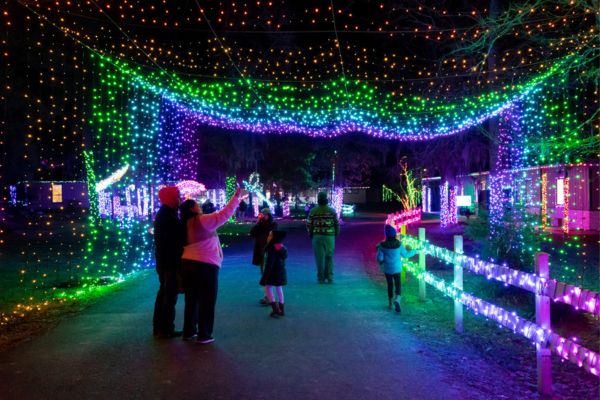 Experience the full Lone Star Lights park including the petting farm, snow zone, food and marketplace vendors, live entertainment, Santa and so much more!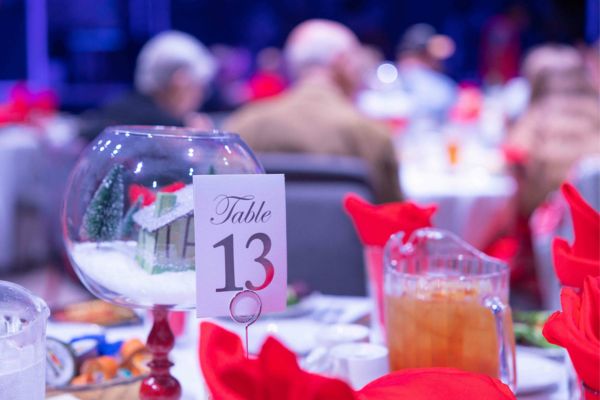 Enjoy Houston's premiere Christian-based theatre company, A.D. Players, as they offer a performance exclusive to Lone Star Lights. Be entertained while served at your table, savoring a 4-course holiday dinner.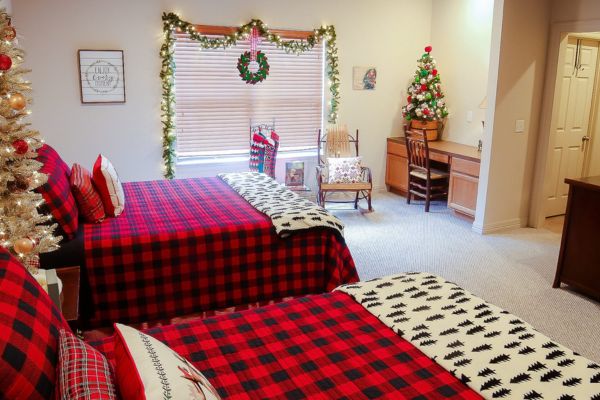 Lone Star Lights provides multiple lodging options for guests to make the most of their experience. Choose between our private lodge rooms or full family cabins to make your Lone Star Light Experience even more special!
What Folks are Saying about Lone Star Lights

Lone Star Lights Highlights
1,200,000+ Lights •  Zip Lines •  Aerial Course  • Live Music • Community Performance Stage • Trail Rides • S'Mores • Local Food Vendors • General Store Shopping with Local Vendors • Snow Zone with Real Snow •  Sledding Hill • Overnight Lodging • Dinner Theatre with A.D. Players • Petting Farm • Larger-Than-Life Nativity  • Crafts • Meet Santa in His Workshop • Rolly the Talking Reindeer • And More!
Thank You to Our Sponsors!
Lone Star Lights is made possible by our generous sponsors. These organizations and businesses have committed to come alongside us with the mission of creating great family-friendly experiences for all this Christmas season.